THE REECE PROJECT-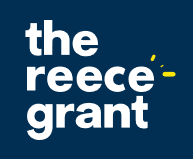 The Reece Grant- Empowering people to help people In just three years, the Reece Grant has funded projects in seven overseas communities, transforming the lives of countless children and their families. But we want to do more. We're committed to supporting projects in local and international communities, and helping students and the youth of Australia gain important skills to benefit their futures. Follow the image link to the Kelmscott Community Garden Page: 'Growing the Community from the Ground Up'

COMMUNITY GARDENS-

Kelmscott Community Garden (Inc) Facebook page

Byford Glades Community Garden- Facebook page

Byford Glades Community Garden website

Southern River Community Garden

ACFCGN- Australian City Farms and Community Gardens Network.

Perth City Farm

Creative Community Markets - Facebook page.
USEFUL INFORMATION-

COMPOSTING TUTORIAL - A short video to give members an idea of how to make compost if required.

18 PLANTS TO GROW FOR A BEE FRIENDLY GARDEN

KEEPING BACKYARD BEES/PLANTS TO GROW TO ATTRACT BEES

FLOWERS FOR BEES.
This guide provides information about the kinds of Australian flowers and herbs that are best suited for attracting bees to one's garden.
SITES OF INTEREST-


Diggers Club – An Australian website providing sustainable gardening information, resources and a catalogue of heirloom variety seeds and plants available by mail order.



Gardening Australia – for all types of gardening information and fact sheets.



Better Health Channel – Gardens for All – information on the benefits of gardening for physical and mental wellbeing.



Hort with Heart – Local gardening guru Sabrina Hahn's website gives seasonal information on what to plant in our temperate Perth climate and provides information on upcoming garden events in WA.



The Forever Project – for a wide variety of information on a range of gardening, land management and sustainability workshops presented by local experts.



Nature Play WA- A site that provides information on Getting our Kids Outside and the benefits of community gardens for the whole family.