OPENING DAY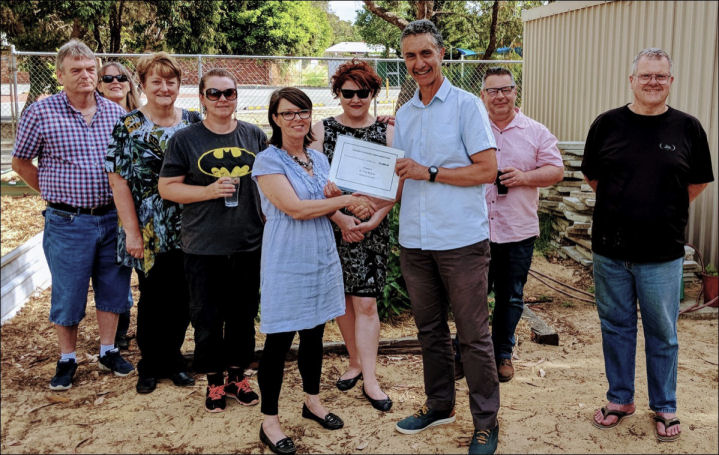 Christmas 2017 gathering. Tony Buti, MLA for Armadale, presents us with a $1,000 grant which was well used for our new signage.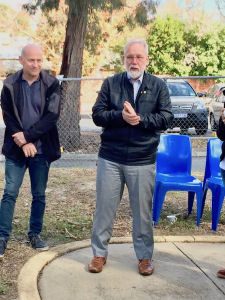 Mayor Henry Zelones speaks at the opening of the Garden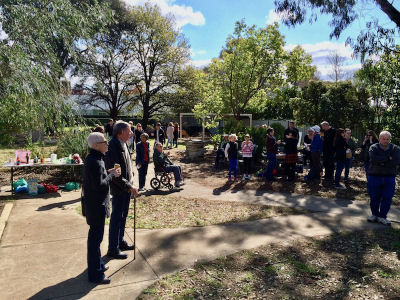 Opening Day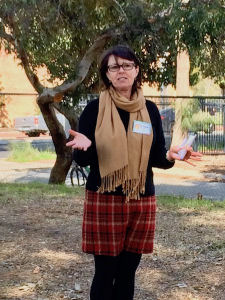 Jo Harris, Chair of the Garden, speaking at the Opening.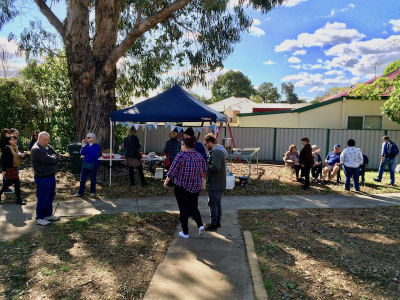 Opening day sausage sizzle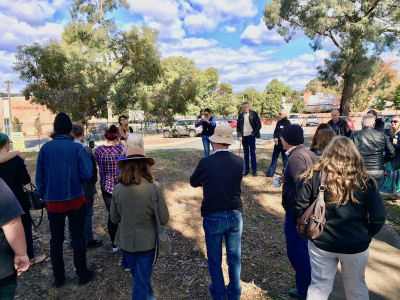 Opening Day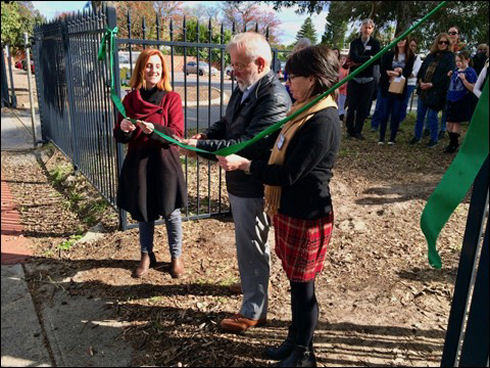 Ribbon cutting ceremony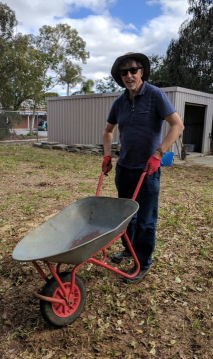 Preparations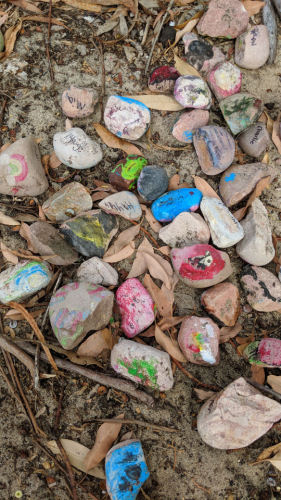 WA Rocks- painted by children on Opening Day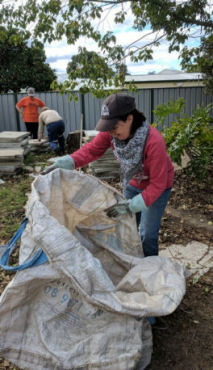 Preparations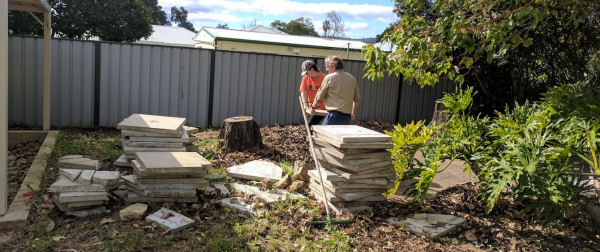 Working-laying slabs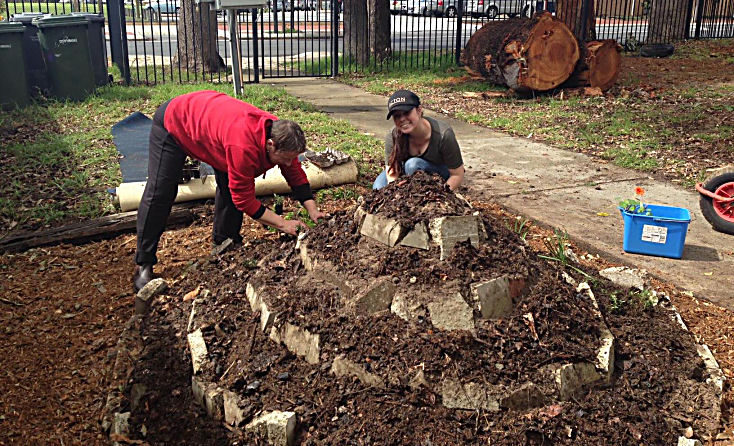 Herb spiral being planted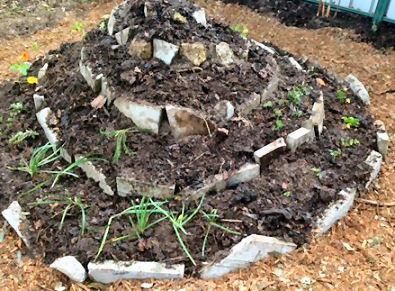 Herb spiral newly planted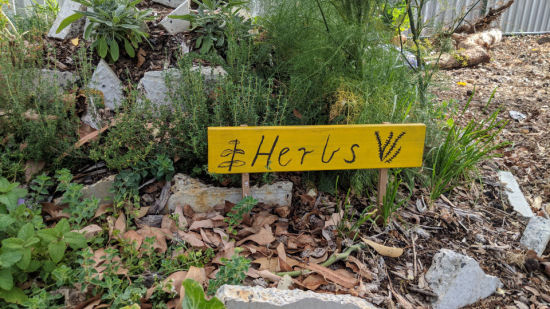 Herbs thriving in their new home

PAGE 2- PHOTOS TAKEN FEB 2018
Gallery pages: Page 2- Photos from Feb 2018 : Page 3 - Photos from Feb 2018 : Page 4 - Reese Irrigation Day: Page 5- Wicking Workshop : Page 6- Go Greenhouse : Page 7- Microbat Box workshop. Page 8- Verandah build. Page 9- Open Day 2020.